31
12
2010
Is a Licensed Counselor, Play Therapist and Art Therapist, painter and puppeteer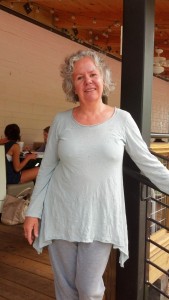 living in Fayetteville Arkansas.
Jo Ann works with people of all ages dealing with many of life's issues, from stress and anxiety, adjustments to life's twists and turns to depression, anger issues and abuse issues.  Jo Ann, trained as a counselor feels that the most important factor in healing and growth is to create a safe place, free of judgement so that one can explore strengths and feel comfortable to share hurts and fears.
Her mission is to provide that to her clients, whether they are seeing her for individual therapy or attending a group or class.
For more information about counseling, please click the counseling tab on the menu.
This site serves as a hub for her many activities
You can send JoAnn an email by clicking right
here
Her office is located at:
2227 N. College
Fayetteville, AR 72702
Comments :
No Comments »
Categories :
News