Jo Ann's office is housed in the Center for Art and Play Therapy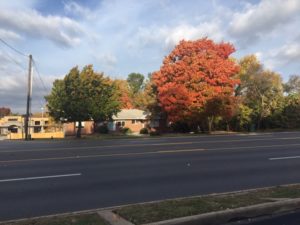 Jo Ann Kaminsky sees clients of all ages individually, or in groups in her homey office. She has a room full of toys as well as an art room, group room and pottery studio housed at The Center for Art and Play Therapy, where she has recently relocated.. This gives you lots of freedom to work in lots of different ways.
 
Younger children don't necessarily use words when they are working through their issues so play or art is very useful as a way to express feelings and find solutions for problems and learn more about themselves.
 
For older children or adults there is a comfy room to talk and also a space to create. Every one needs a safe place to tell our story and understand our lives and ourselves better. We don't always use art in therapy. Some people prefer more traditional therapy, and we do that.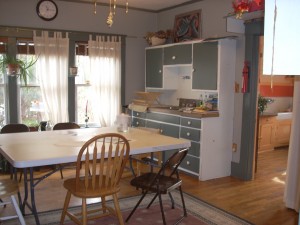 But sometimes words can get in the way. Even when we can use words. it seems that we don't always change by telling our story. Sometimes we need to look at it differently and use a different part of our brain. That's what therapy does for us and art experience in therapy can help with that.
 
Jo Ann is a Licensed Professional Counselor,( LPC), a Registered, Board-Certified Art Therapist(ATR-BC) and a Registered Play Therapist-Supervisor (RPT-S). Her fee is $130/hour. She can receive payments from many insurance companies and from the Arkansas Crime Victims Reparations Board. She cannot receive payments from Medicaid or AR Kids. For an appointment call her at her office 479-587-1387
My Personal Model of Therapy
I am a client-centered therapist using gestalt and cognitive-behavioral techniques. My emphasis is on  my relationship with my client as I use active listening, reflection of feelings, clarification, empathy and unconditional positive regard.  From cognitive/behavioral theory I use relaxation techniques, reframing, cognitive imagery, self-talk and restructuring maladaptive or negative thoughts.  I use the following techniques from the Gestalt model: staying with feelings, empty chair, creative expression, psychodrama, confrontation, and guided imagery.
I am in private practice, working with children and adults, individually and in groups, in an outpatient setting. I am a Registered  Play Therapist and Registered Board-Certified Art Therapist
I treat victims of abuse, people with: anxiety, anger issues, relationship issues, existential dilemmas, parenting issues, grief and loss, children who have been diagnosed with ADHD.
I work with preschool age children, elementary school age children, adolescent children, teens, young adults, adults and seniors. My population is multi-ethnic and spans the socioeconomic scale.
Jo Ann Kaminsky, MEd., LPC, ATR-BC, RPT-S